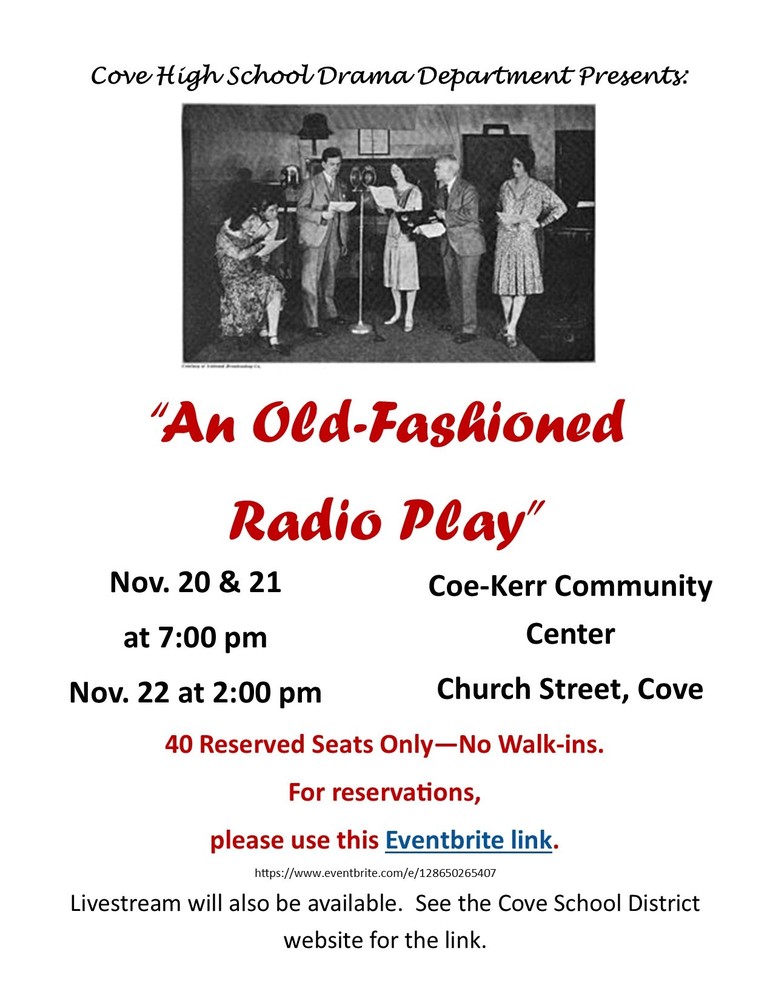 CHS Fall Play!
Teresa Farrell
Wednesday, November 11, 2020
The fall play opens Nov. 20! We are excited to be presenting "An Old-Fashioned Radio Play," which contains scripts from authentic radio shows from the 30s, 40s, and 50s along with some original bits. Due to COVID restrictions, seating will be by reservation only and is limited to 40 audience members. We are also not charging admission, but are happy to take donations at the door. For reservations (household blocks of up to 6 tickets), please visit Eventbrite at https://www.eventbrite.com/e/1...
A livestream will also be available. Stay tuned for more information!