News
Our spring play opens next week! Please see the poster for details and tickets!
Following the retirement of Mat Miles, Dustin Clark of Powers, Oregon has been hired to be the next Principal for Cove High School. From many highly qualified candidates, the stakeholder committee representing the community unanimously selected Mr. Clark. Originally from Coos County Oregon, Dustin graduated from Powers High School in 1999 and went to Southern Oregon University where he earned a business degree in 2003. After spending some time in the financial industry Dustin transitioned to his calling - education. Mr. Clark taught English as a second language in South Korea for over two years then earned his Master's degree in Education from Oregon State University in 2010. Dustin Clark brings four years of administrative experience preceded by 10 years teaching experience most recently serving as a middle school principal. When asked about his family and free time, Mr. Clark stated, "My wife Julia is a proud graduate and product of this outstanding district and community. We have a two-year-old daughter named Layla and two hilarious dogs. We enjoy the outdoors, spending time with family, and are very excited for this new adventure." Dustin Clark followed by expressing his desire to serve the students of Cove, "I care deeply about students and supporting staff members and believe all students can learn and be successful with the appropriate guidance. I am incredibly excited and humbled to be your principal at Cove High School and to serve this community." Mr. Clark is scheduled to begin at Cove High School on July 1 and has accepted a two-year initial contract. Please join me in welcoming Dustin and Layla; and welcoming Julia back home to Cove. ~ Superintendent Earl Pettit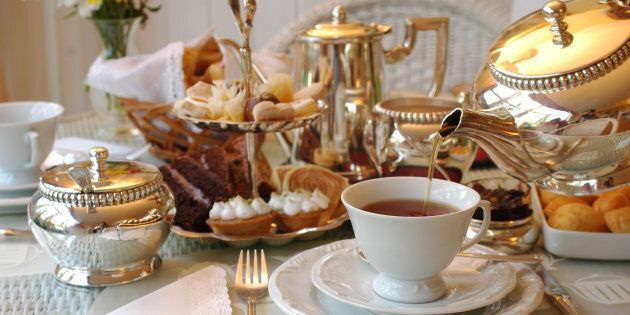 The senior English classes have been spending their time reading and discussing Jane Austen novels, and as an enrichment activity, they have been invited to participate in the 3rd Annual Jane Austen Tea and Film Festival, which is hosted by Dr. Farrell at the high school. This event runs from Thursday, March 11, at 4:00 pm through Friday, March 12, at 9:00 pm, with seven films being viewed and high tea and low tea being served. Seniors sign up for specific sessions they will attend. They learn about tea traditions and eat and drink traditional British tea fare. They learn more about the author, while also watching her novels come to life.
SEE ALL NEWS
LIVE FEED


Leadership Class
2 days ago
Members of the Classes of 2021 and 2024 making memories at Saturday night's 50s dance at Cove High School. Thanks to the leadership team for putting on this fun event.
view image

Candy McGilvray -- AD
2 days ago
MIDDLE SCHOOL TRACK -- Middle school track in Cove will start April 14th at 2:40 in the afternoon and will end at approximately 4:15 each day. Mr. Levi Wiseman is our new middle school track coach. He will be getting out more information to parents once practice begins.

Earl Pettit
2 days ago
Cove Speech and Debate competed in the District Tournament Friday and Saturday. Led by senior team captain Haiden Wiggins and senior Wil Slagle, Cove qualified four to the state final to be held in 2 weeks. As a team, Cove was the runner-up to defending champion Hood River. Speech is an all-class event without differentiation for school size. The top 2 competitors in each event qualify to state. Cove's entries in the state finals are: Haiden Wiggins: Poetry & Prose; Wil Slagle: After Dinner Speaking & Oratory; Kade McLean: Poetry; and Jack Deem: Informative.

Candy McGilvray -- AD
4 days ago
STATE CHAMPIONS---Congratulations to the Union/Cove 2021 Cross-Country team for their state championship run this morning in Lebanon. You are truly amazing and we are so proud of you. GO CATS!!!
view image
SEE ALL POSTS