News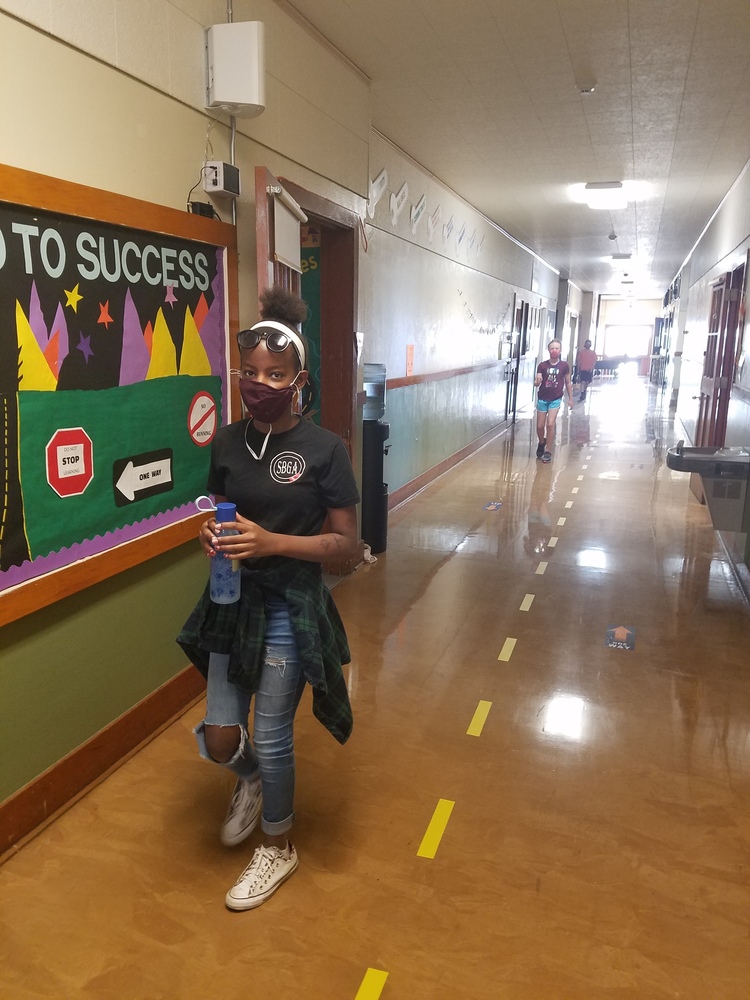 Photo: Reagan on the "Road to Success" AKA the elementary school hallway. The elementary school has implemented "driving rules" to move students throughout the school. Students are testing and earning their licenses this week!By almost all accounts, the first week back to school was a smashing success! Kids are once again learning and interacting with their peers and teachers are thrilled to be back to pursuing their passion. Students at all grade levels have adjusted to the perceived "weirdness" of the rules and adjustments to their daily school routines quite well. Teachers and staff are overly-assertive in tracking the whereabouts and contacts between students and others throughout the day as we remain committed to preparedness for an event we are taking every precaution to prevent. Thus far, there has been no indication of COVID within the school community but the school remains ready to address such an event in accordance with the best available actions and resources. For doing your part and helping to mitigate risk for our students and staff, Cove School District thanks you. Without your support, on-site school would not be possible. There is, however, one area where we continue to struggle and seems to overshadow everything we have done to provide a safer environment for our students. While making a commitment to respect individual rights, empower parents, provide a quality educational model, and support our constitution; Cove School has also been committed to providing equitable educational opportunity for all students – even those few whose parents or the students themselves refuse to wear a face covering. Clearly, face coverings are the politicized hot-button issue way beyond our school boundaries despite being described on only one-page of an 87-page rule book for reopening issued by the state. On day one, this was not a major issue as there were a handful of students spread across the entire school who were objecting to face coverings. ...
Below each high school teacher has given a brief description of what parents or students might want to know about their respective classes. They have also given a link to a zoom chat that will take place following the secondary Back to School Night meeting. Please watch the video first for general information then join the zoom meeting if you have any other questions or just want to say, "Hello." Erich Dressen --7th Grade Homeroom A video that tells a little bit about my classes this year. https://drive.google.com/file/d/1M1n4GmWXrnxppezWjWjarPDxap5DaYCL/view Link to Zoom meeting. https://us02web.zoom.us/j/89554838828?pwd=cHh0Ny9LZTB6N2sySm53ditLV2k4UT09 Meeting ID: 895 5483 8828 Passcode: vS6X16 Syllabi for Classes 7th Grade Tech 1st and 2nd periods8th Grade Math 3rd period8th Brain Kinesthetics 4th period8th Robotics 5th period7th Math 6th periodHS Intro to Shop 7th period Teresa Farrell -- High School English and Drama Watch my video to hear a little bit about this year: https://drive.google.com/file/d/1xwa3hEA0aZjFTtSLIyw641UJwFvoom7p/view?usp=sharing If you'd like to connect with me this evening (after the main meeting until 8:00 pm), please follow the Zoom link below for a virtual Q&A! Zoom Meeting Link: https://us02web.zoom.us/j/83681662572 Links to my syllabi: WRI 121--1st Period ENG III--2nd Period ENG I/II--3rd Period ENG I/II--4th Period ENG IV--5th Period Drama--7th Period Lisa Murchison--High School Math Brief video overview of High School Math classes https://drive.google.com/file/d/14x3NDbjCQY3uM6LeI9JI7aQEgIqcJQ6f/view Link to ZOOM meeting if you have questions. The ZOOM will be live following the 7-12 presentation. https://us02web.zoom.us/j/88249665982?pwd=SnFFZ2J6MXhhTDdaNWNGNW85SVdjZz09 Meeting ID: 882 4966 5982 Passcode: ksn5Xi Syllabi for Classes Algebra 1GeometryAlgebra 2PreCalculus - Mth 111Calculus Ross A. Hubbard --8th grade Homeroom (Junior High Social Studies, Language Arts, and P.E.) High School...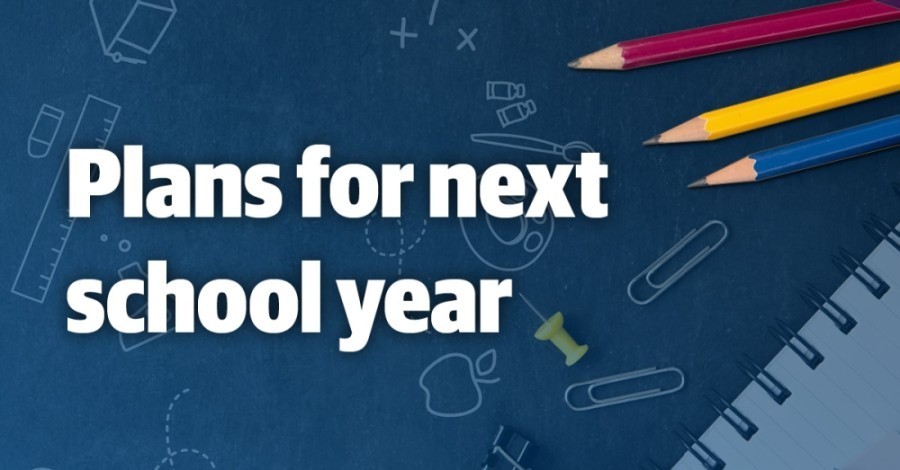 Cove School District is in the process of planning for the reopening of school on August 31. Cove School District's primary goal is to return to school in a manner that is consistent with guidelines set forth by the Oregon Department of Education and Oregon Health Authority. We are committing resources, energy and effort to keep students, staff and our community safe while providing a quality school experience. While reopening for on-site learning, Cove School is also offering an alternative full online curriculum through the new Cove Virtual Learning Academy for students unable to return in person. See details here: Cove Virtual Learning Academy We appreciate the input received from our committee of stakeholders in the the development of our plan. See the plan summary here: Reopening Plan Summary The full Reentry Operational Blueprint may be viewed here: Reentry Operational Blueprint We will inform everyone concerning activities and sports as guidance becomes available from the state and adjustments may be made to our plans as any other new guidance is released. Please remain patient but feel free to reach out to me at earl.pettit@covesd.org with any questions, concerns or suggestions.
SEE ALL NEWS